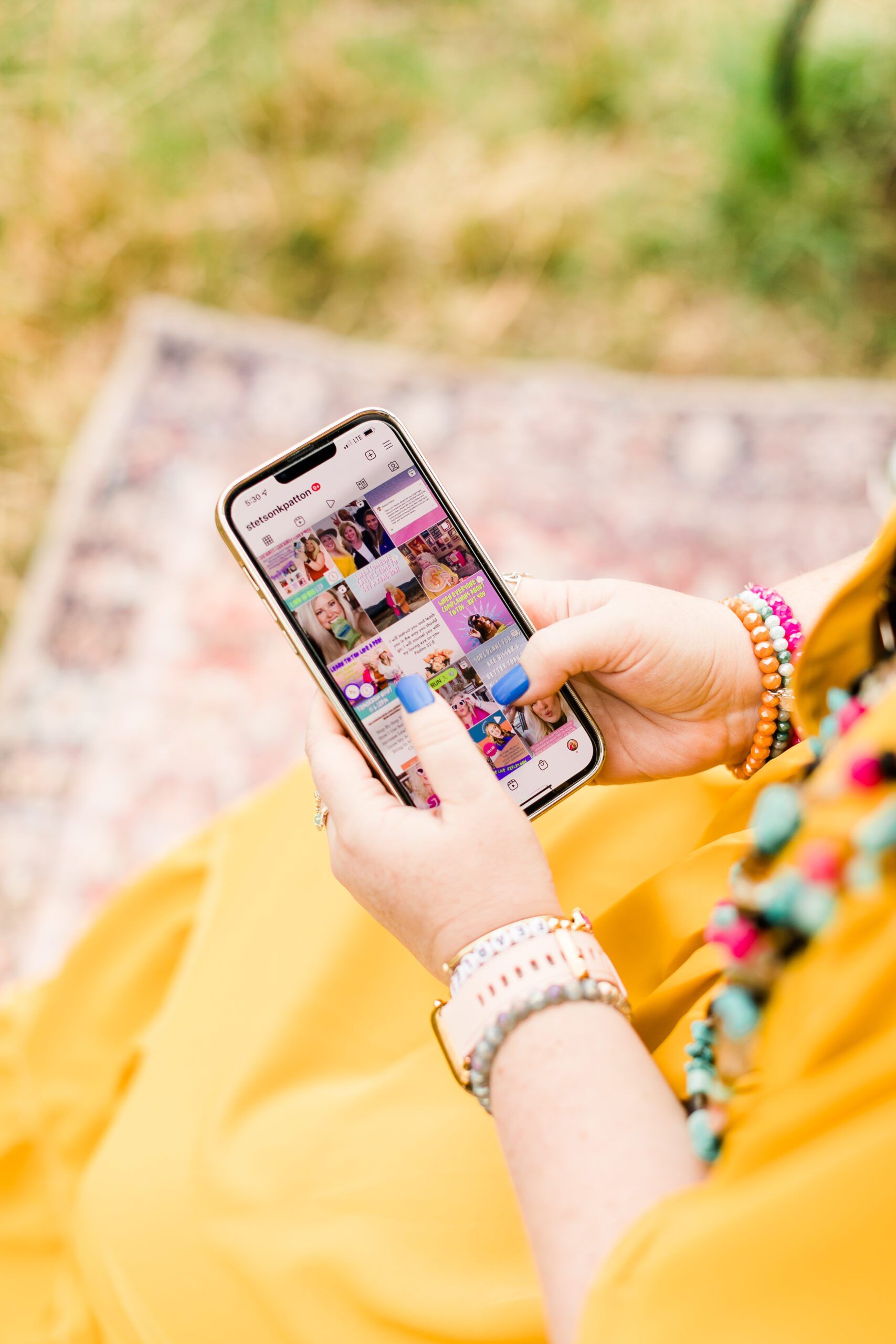 The only monthly subscription that delivers TRENDING Reels & TikTok sounds & industry-specific ideas every week. Straight to your inbox for just $7/month!
that's sweeping the nation can be yours for a great deal!
Getting Ahead of the Trends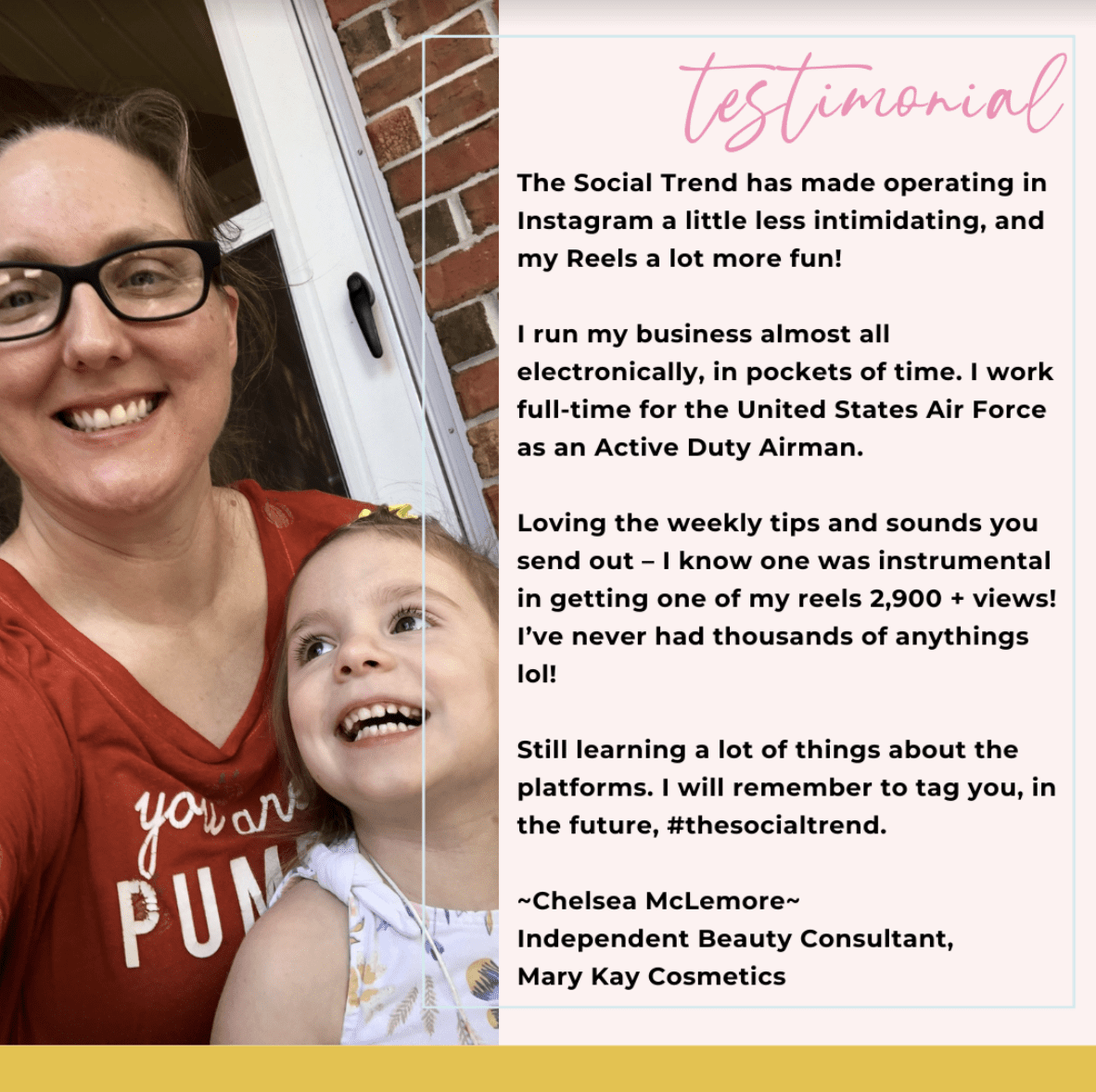 …an email that you actually look forward to receiving every Monday.
…not having to scroll endlessly to search for trending sounds.
…being ahead of the trends and ready for weekly social content.
…growing your Instagram following and engagement.
For just $7/month by joining The Social Trend.
A monthly subscription where I deliver the Top 5 trending Reels and TikTok sounds to your email every Monday morning. Plus, I include industry-specific ideas for each sound!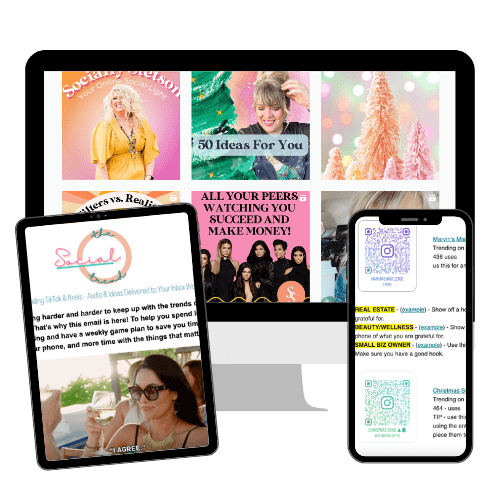 What makes The Social Trend unique?
The Social Trend is the ONLY monthly subscription where I do the hard work for you! It is guaranteed to make growing on Instagram and TikTok easy, I promise! 
Fear no more. I will deliver the Top 5 trending sounds & industry-specific ideas so you can avoid hours of scrolling, and instead use that valuable time to actually shoot videos and create engaging content!
This is the most affordable, online subscription that actually delivers something of value, ready for you to take advantage of for just $7/month.
"Girl, Thank You! You are fun, fresh, and so helpful. I'm excited to dive into this Instagram world. I had a lot of questions answered in this membership. I couldn't wrap my head around why or even how to grow my account but got it all cleared up tonight!"
-Liz
 "It has finally clicked, and I mean clicked, with the direction and ways to save time. I feel rejuvenated, and I cannot even wait to plan this weekend and not be stressed all week about what to post! I feel like it all just got in my head, and now I feel focused."
-Kara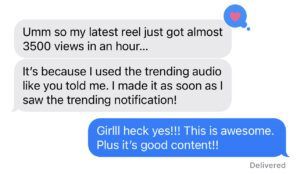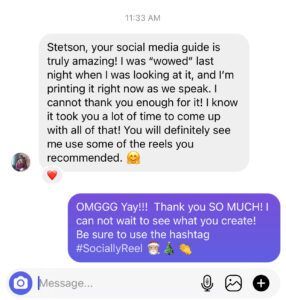 I am Stetson K. Patton, aka Socially Stetson! And I am a social media guru. That being said, it didn't come easy, and I wasn't always this savvy with my crafty captions and sounds.
In 2010 I opened a clothing boutique, and Instagram had just launched, and fashion was a trend that was growing quickly on the newest social platform. Yet, we were struggling to sell our product because we weren't up to date on the why and the what for IG. I took a defeat, and ended up selling the business but FAST FORWARD!

I took that failure and turned it into one of the most positive moves in my life so far! I scoured every social media book, watched hours of YouTube, worked with a ton of coaches, and finally became the go-to girl for all things social media.
And now I am helping other people like me. I don't want your business to suffer because you aren't up to date with the latest trends. My passion is to help you GROW your social media presence, and in turn, grow your business! 
I live, love, and breathe social media. So you don't have to! Get ready for an email that you actually look forward to, and I'll save your thumbs from scroll fatigue with my trending sounds email every week!