A Membership & Community That Will Help You Boost Your Social Confidence To Grow Your Connections Online
Don't get left behind when it comes to technology and apps. You have control of your phone, not the other way around.
This membership and community will become your go-to place for all the latest trends, tips, and strategies that will help you not only grow your social accounts, but grow your social confidence!
Remember, confidence = connection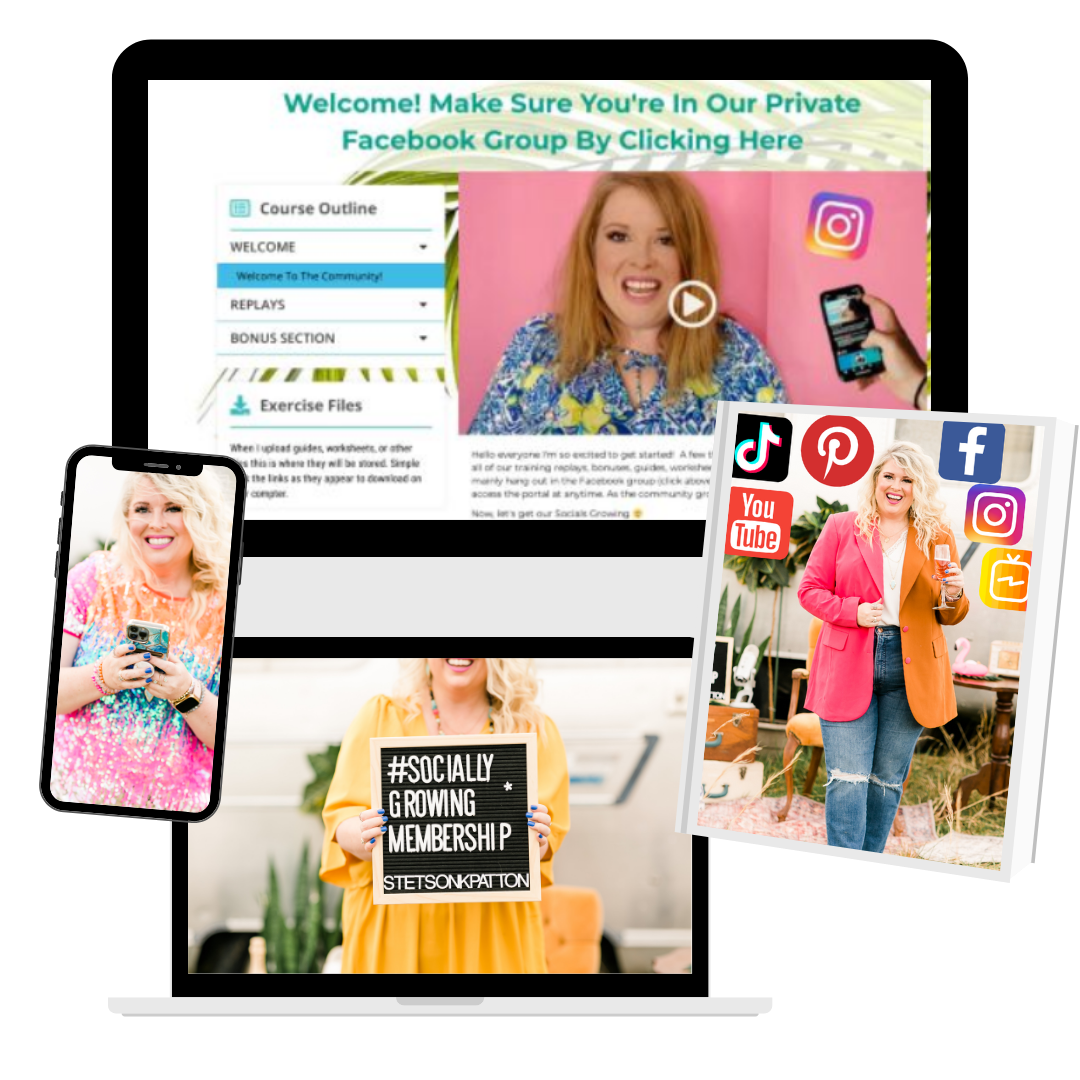 In 2010 when I first opened up my clothing boutique, Instagram had just launched. My business partner and I were struggling to sell clothes in the store because we weren't up to date with the fast fashion trend that was BOOMING on Instagram. 😔
We tried everything from pretty pictures, to better captions, and nothing seemed to be working. We ended up selling the business and moving on from a dream we had since childhood.
Fast forward! I took that defeat/failure in my business to turn it into one of the most positive things in my life. I started reading every social media book, watching hours of YouTube, following and hiring all of the coaches that were a good fit for me, and in my own way became the go-to girl for all things social media! 😍🙌
So now, I am helping other people like me. I don't want your business to suffer because you aren't up to date with all the social media trends & marketing tools.
My goal is to help you GROW your confidence in all things social media. I want to be your go-to girl for any marketing questions that you have!
I can't wait to see you on the inside.
Xoxo,
Stetson
This Membership Will Help You
Gain Social Confidence
Ok, how often have you seen a IG Reel you really liked and thought "there is NO way I could do that... how does she have the confidence to strut like that?"
We've ALL been there but there's one thing for sure, and that's that confidence = connection. Your social platforms are YOUR platforms. You post what you want to post. 
So, be confident and post what you think will engage the most with your audience! That's what we'll be covering the most within this membership. How to show up confidently behind the screen so you can create engaging & shareable content.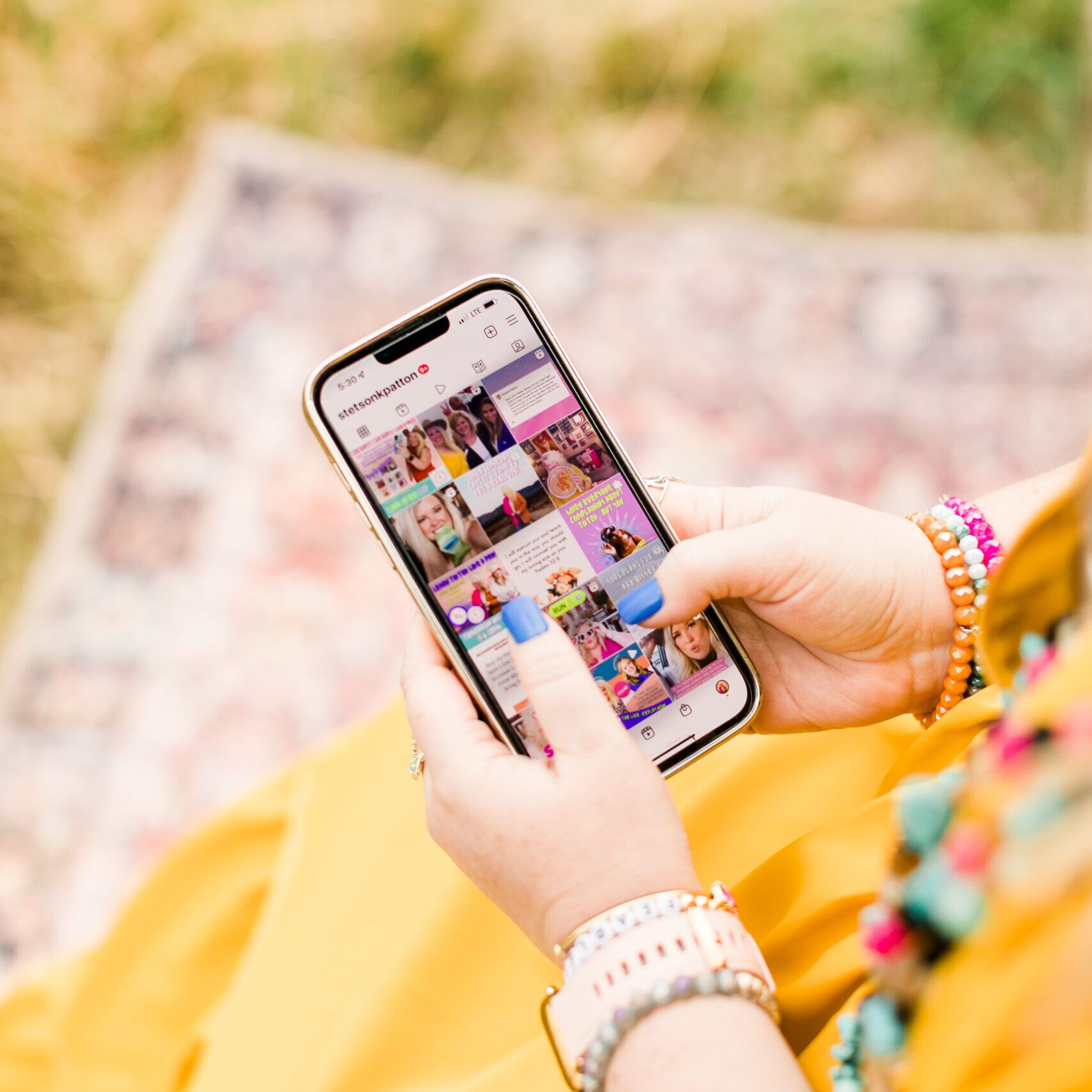 Get Up-To-Date Trends & Strategies
How often does the algorithm change? Not as much as you think! Most people blame the algorithm for lack of engagement when in facts, it's how you show up, what you show up with, and your consistency that counts. Not only do we cover Content, Confidence, & Consistency but I will make sure you know exactly what's trending when & the best strategies right now to grow your accounts. 
Connect & Grow
I didn't want to just build a course with this information. I want everyone who joins to have the opportunity to be apart of an awesome social girl squad. We know social media can be overwhelming but it never feels as overwhelming when you and hundreds of others are on the same page. Community is KEY and Socially Growing is your door waiting to be opened.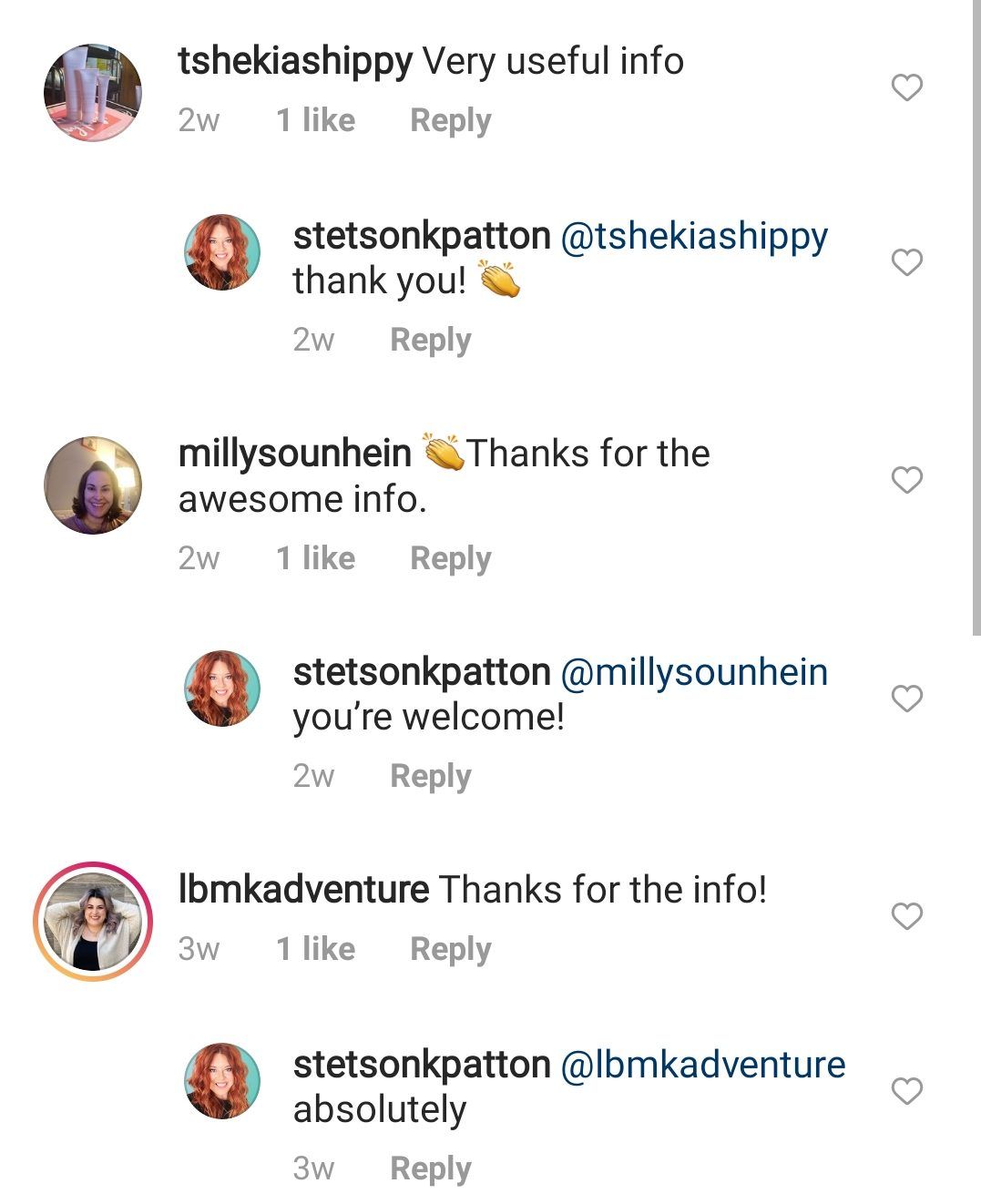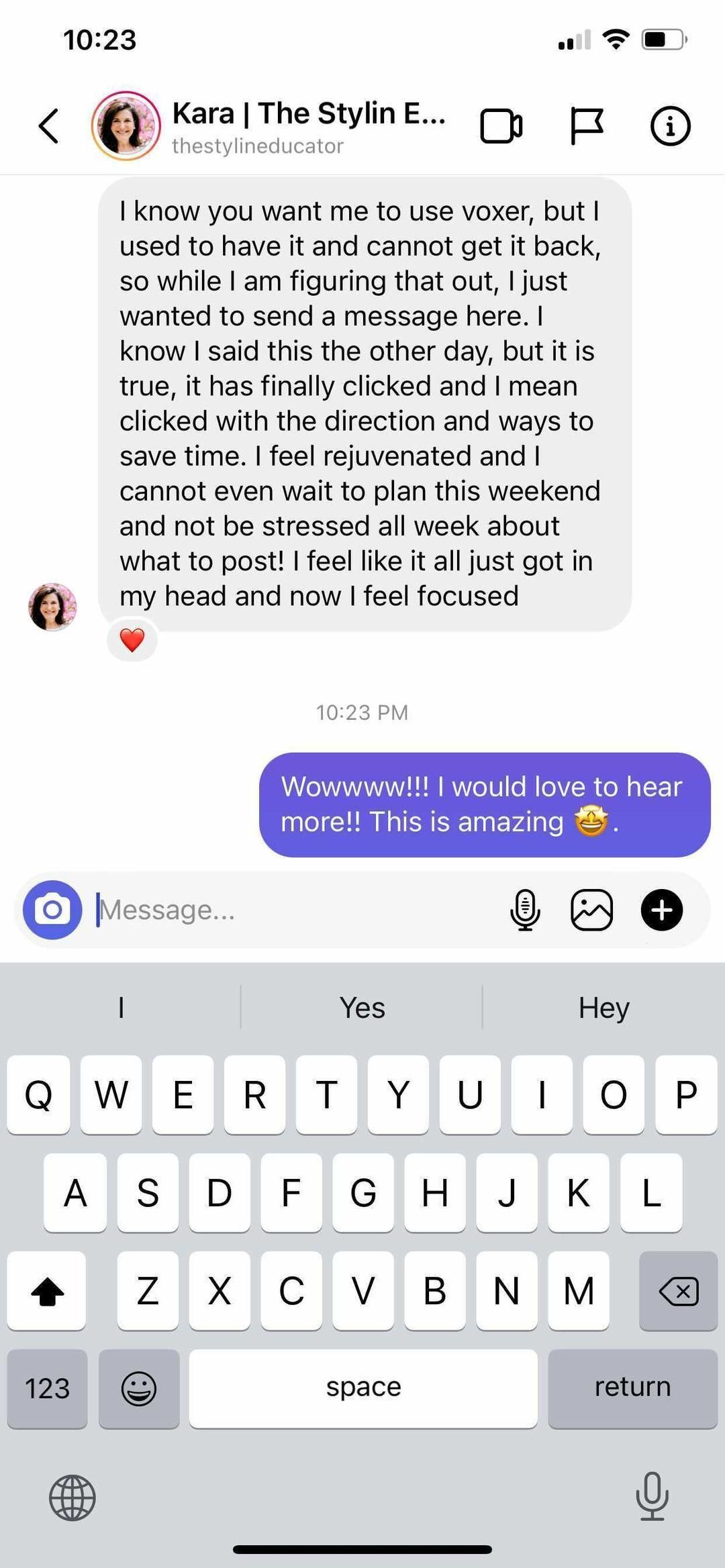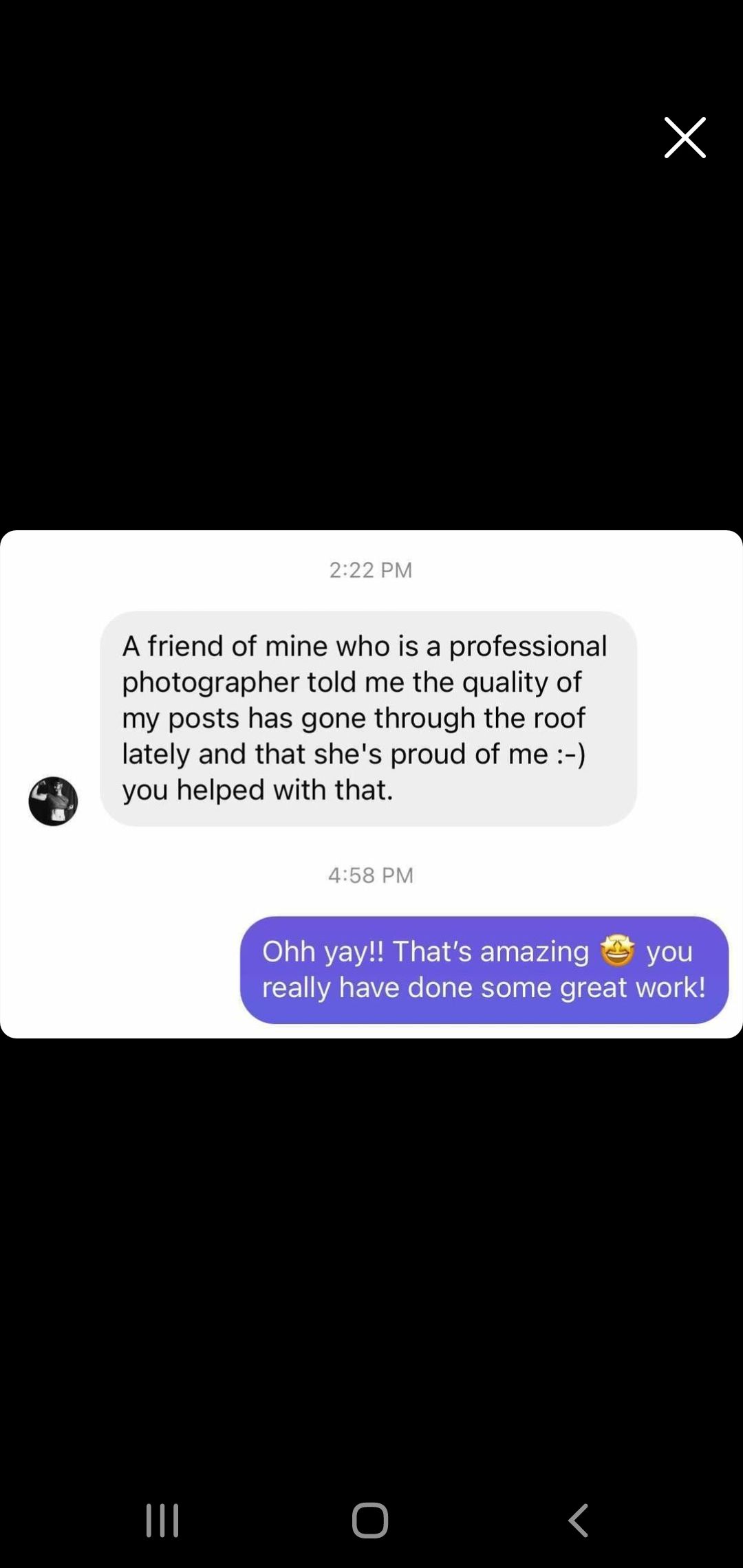 When you join for just $37/month you get immediate access to...
Your Private Login Credentials & Portal To Socially Growing
Access Into The Private Facebook Group Where You Can Connect & Engage With Other Members
LIVE Calls With Stetson
Challenges, Trainings, & Alllll The Things To Get Your Confidence & Socials Growing
Socially Growing Members Only Guides & Worksheets
Bonus Trainings & Giveaways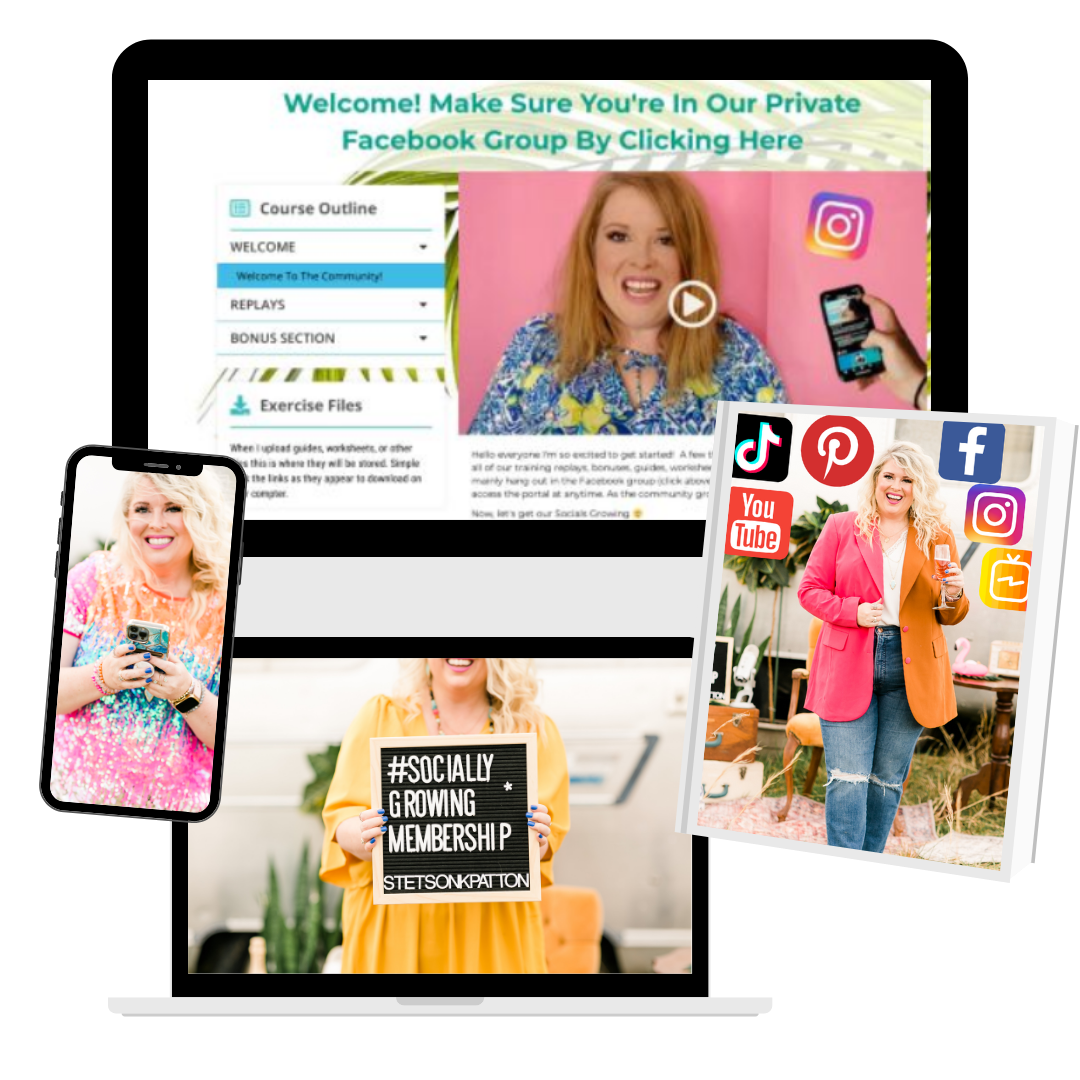 Grow Your Confidence, Grow Your Connections!
Here's a sneak peek of the online portal of the Socially Growing Membership that you get immediate access to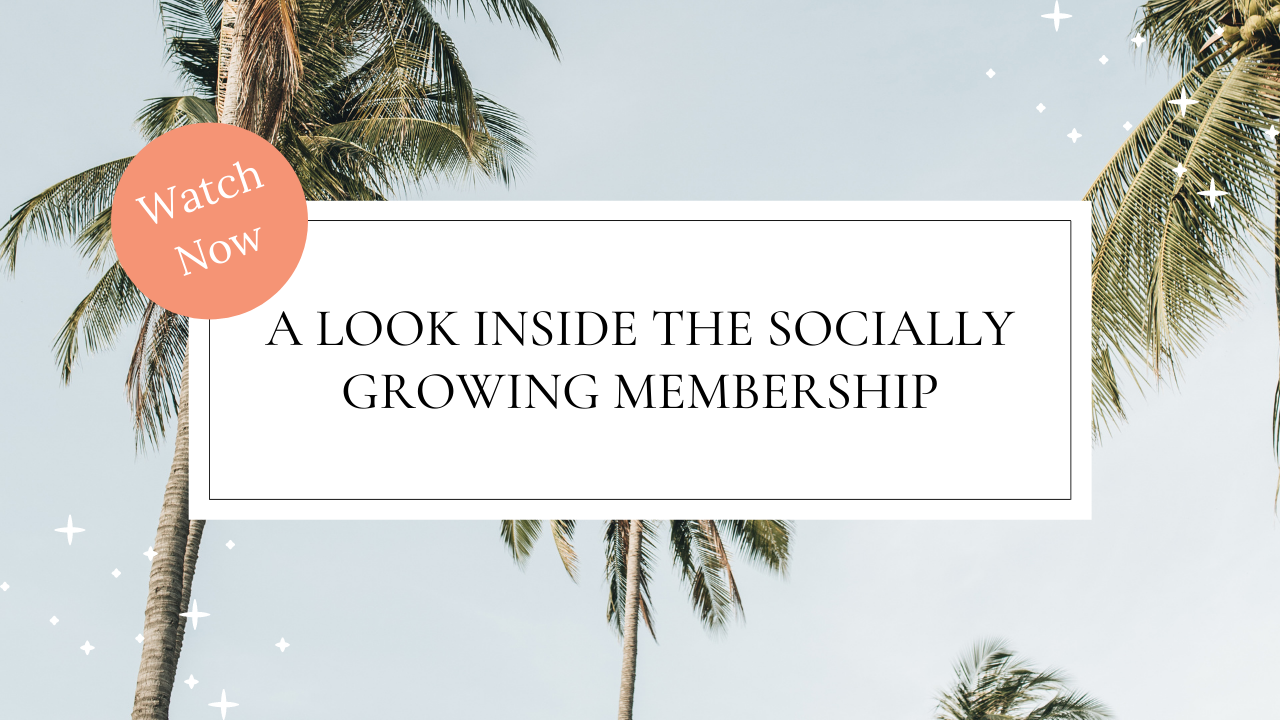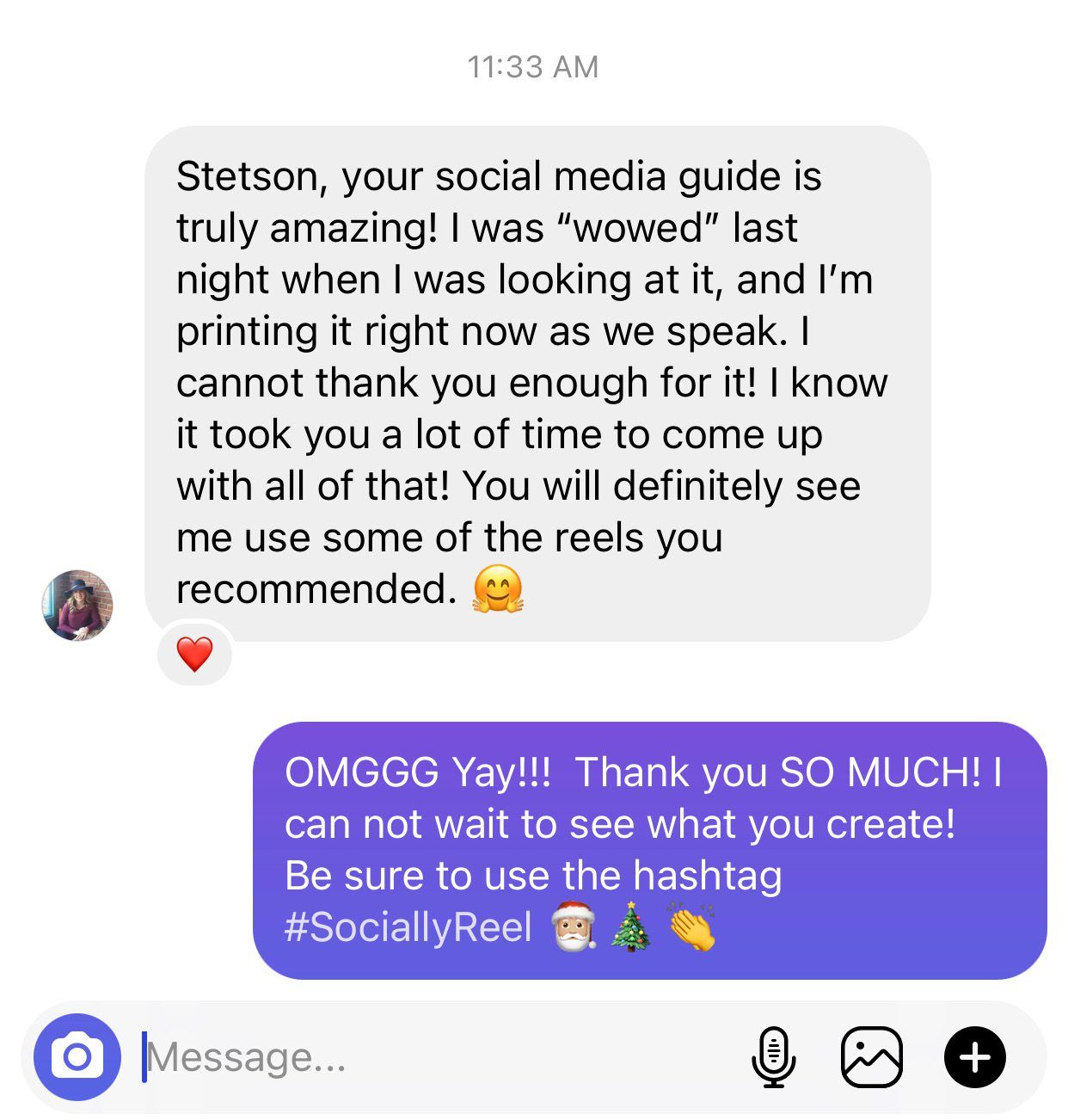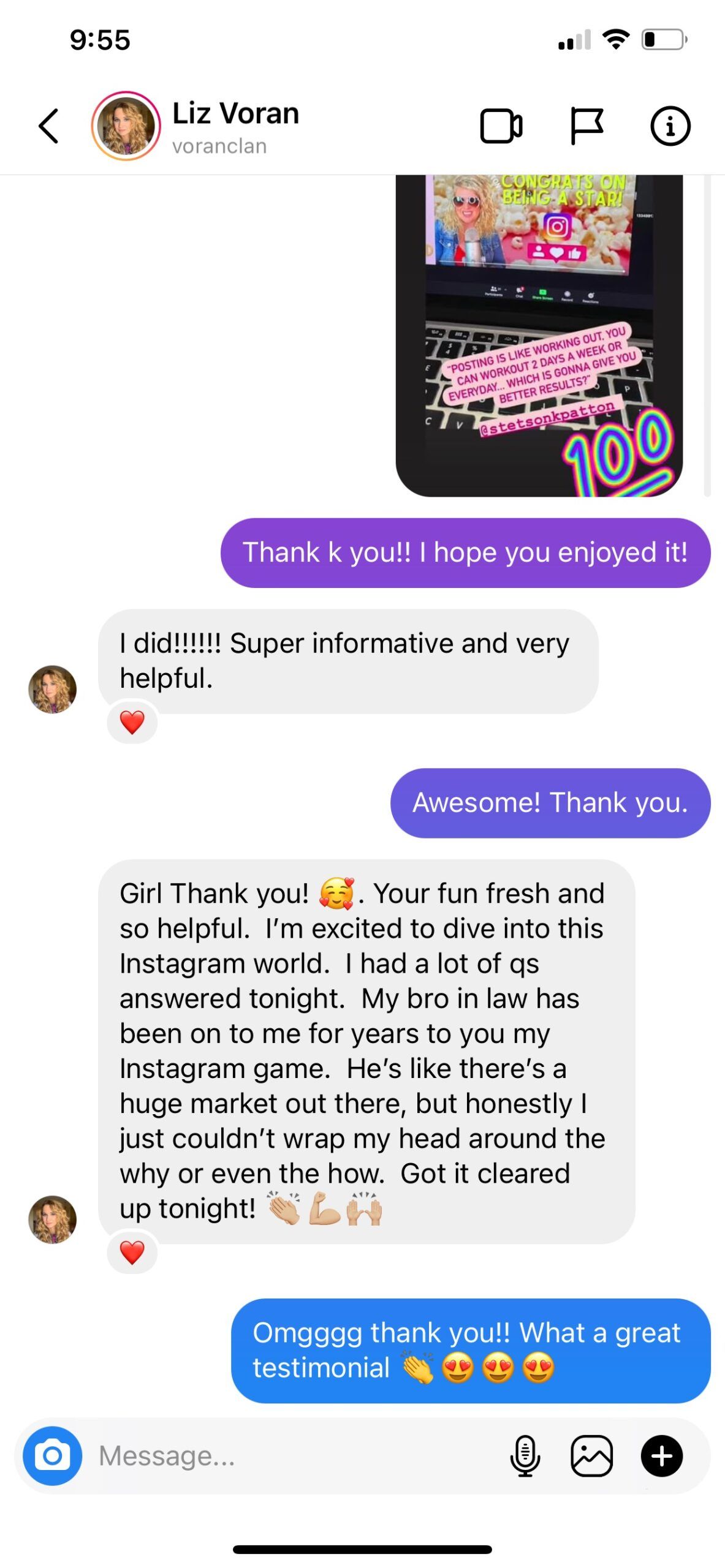 It is an online membership & community that teaches you everything you need to know about how to confidently show up on social media to better connect with your audience & turn them into clients. We cover topics like TikTok & Reels, best Algorithm practices, how to write engaging Captions, why Videos are so important & how to post them online...
...and so much more!
If you decide the Socially Growing isn't for you and you paid for the monthly membership, you can cancel your subscription at any moment since it is month to month. We do not offer any refunds.
You can read more about our cancellation policy by clicking here. 
Do you have a business? Are you utilizing social media to gain attraction? Are you struggling to convert your audience to paying clients? Are you just after the numbers because you can't figure out engagement? Are you wanting the latest tips & trends used on all social platforms? Do you love being in a community because you have other to get advice from? 
If you thought 'YES, YES I DO' to anything above then Socially Growing is for you 🙂 
Once you sign up, you get your own private login to the online Portal plus you'll receive an email with access into our Private Facebook Group that hosts our live calls. Login to either whenever you want. 
As much as you want! Login to the backend portal whenever you want to access the replays and bonus section. Join the FB group & connect with others as little or as much as you want.
No… we track those logins so please don't. If you think your friends & community would benefit then just have them sign up! That's why we made it affordable 🙂